Treatments
All treatments are carried out after a consultation that ensures the procedure being considered is right for your skin and will generate the results you want. The consultation process will also highlight ways in which a treatment can be tailored to suit you and to offer a better outcome. Through this careful approach to fitting the procedure to your skin type we we aim to deliver the best result with the minimum recovery time.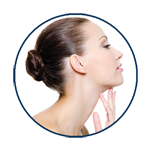 Face and Neck
For the face and neck areas we provide a range of treatments that include a facial polish alongside eye tightening, anti-wrinkle injections, dermal fillers and neck sculpting.
A speciality of Dr Saleh's is the facial fat transfer procedure, which has been seen to deliver excellent results. We also offer microdermabrasion and thread vein removal for the face and neck. And for that finishing touch, why not consider eye lash enhancement?
Find out more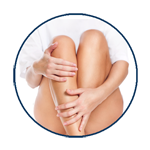 Skin and body
The treatments we offer that are designed to enhance the look of your skin and body include chemical peels, microdermabrasion, acne treatments and thread vein removal.
Find out more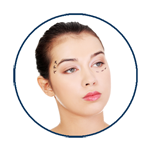 Lines and wrinkles
For lines and wrinkles our focus is on specific areas where we believe you will see the most benefit.
Your options here include our facial polish treatment plus eye tightening, anti-wrinkle injections, dermal fillers and microdermabrasion.
Find out more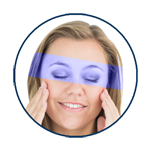 Light Therapy
Light therapy, or phototherapy, a clinically proven non-invasive treatment that uses specific wavelengths of light to help treat skin conditions, such as acne.
This procedure revitalises and regenerates the skin for a more youthful complexion, helps prevent skin ageing and reduces the symptoms of problem skin conditions. And, what's more, it's painless and relaxing, and doesn't even involve any downtime.
Find out more